Cover letters are, according to a recent survey, seen by almost half of recruiters as being as important as the CV itself, although most people unfortunately spend the least amount of time on them. When someone has hundreds of CVs to shortlist from, cover letters set the tone of an application, and should inspire the reader to turn over enthusiastically and read the enclosed CV. Take advantage of our professionally tailored cover letter service and maximise your chances of getting through to the interview stage. All of our cover letters are written and printed in the same style as your CV, ensuring a fully co-ordinated image that will give you the best chance of success.
Single Cover Letter
Speculative cover letters are sent when you want to apply for a job not yet advertised. We will provide you with a cover letter aimed at the company and type of job you are interested in. Alternatively, if you can send us a copy (or just the text) of a job advertisement (or job description), we will provide you with a strong, positive reply, carefully tailored to the advertised job.
5 Letter Pack
Includes one speculative letter, advertisement response letter, application follow-up letter, thank you for interview letter and resignation letter.
Job Criteria Response Letter
If you need a detailed cover letter, or a supporting statement, that requires you to outline how you meet the selection criteria for a specific job, we can write this for you! These are usually quite detailed and require you to give specific examples of situations, often using the STAR format (Situation, Task, Action, Result) and our writers know exactly how to turn your information into perfectly crafted responses.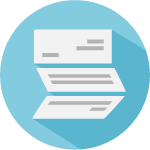 Single Cover Letter
£10.00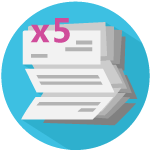 5 Letter Pack
£22.00
Job Criteria Response Letter
£115.00